Stop Superbugs
I was commissioned by
The British Society for Antimicrobial Chemotherapy
, to design the branding for their new charity
Stop Superbugs
.
"In a world distracted by tricks and stunts, it was a relief to find someone who understands the profound importance of telling complex stories through everyday words and pictures. Helena's work on our global health initiative, Stop Superbugs, has revealed an uncanny ability to make the personal universal through hand-drawn design. If we deliver the project her artwork deserves, it's likely to become a source of quiet inspiration for the way society thinks and talks about our ability to overcome existential threat - in this case, drug-resistant infection."

– Michael Corley, Head of Policy and Public Affairs, The British Society of Antimicrobial Chemotherapy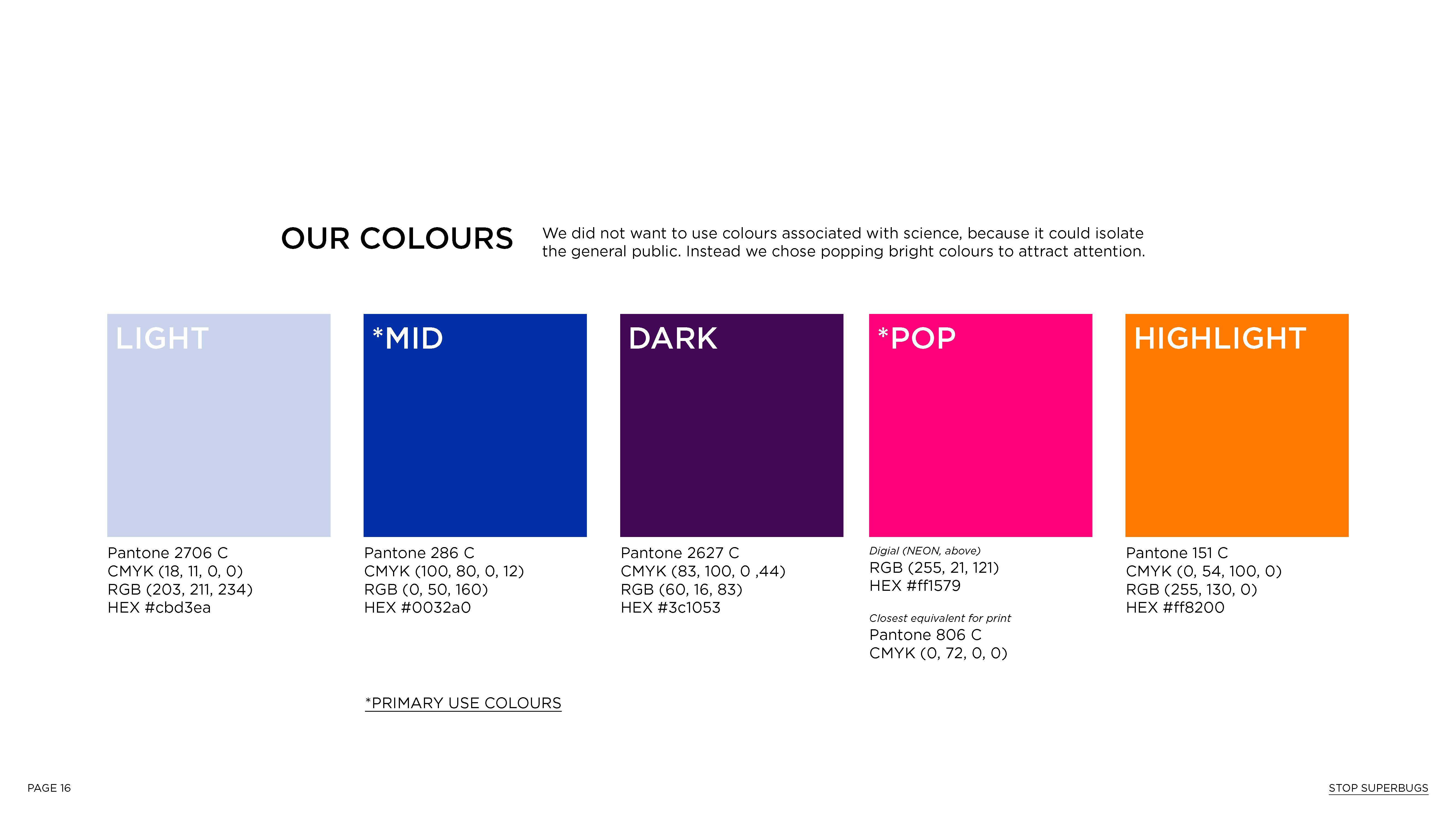 A bit about my approach
1. Initial meetings to define what Stop Superbugs is and write up a brief
2. Research of competitors
3. Organised a brainstorm day with other Central Saint Martins graduates to develop initial logo ideas
4. Presented these initial ideas to the project leader
5. Developed these ideas further
6. Presented the final ideas
7. Drew illustrations to further visual identity
8. Decided on final idea and iterated entire brand (including social media assets and website design) until complete
Please do get in contact if you wish to discuss your own project. I am happy to offer a free consultation and quote.